DRIVER INFORMATION #1
Name:
Birthdate:
Sex (M/F):
# Years U.S.
Licensing:
Be specific to tell if accidents are "at-fault" or "NOT-at-fault" - (carriers require proof on NOT-at-fault accidents); Also, be specific as to TYPE of violations, and approximate DATES of each in the fields below:
Number & Type of Accidents last 3 years:
Number & Type of MINOR violations last 3 years:
Number & Type of MAJOR violations last 3 years:
Daily commute
in ONE WAY miles:
Does Driver need
an SR22 FILING?
Yes No
If YES to SR22 filing, why needed?
(list accident/cite)

---
VEHICLE #1 INFORMATION
(if "Non-Owners", type "NON-OWNER" in "YEAR" Field)
Year of vehicle:
Make & Model:
Vehicle ID# (for rating accuracy):
Annual Mileage:
Used in business?
(Explain, if yes):
VEHICLE #1 COVERAGES:
Select Liability Limits
Select Comprehensive Deductible:
Select Collision Deductible:
Uninsured Motorists Coverage?
YES NO

Rental Car & Towing Coverage?
YES NO

Medical and/or PIP Coverage?
YES NO

Comments or Remarks:
(List additional drivers, vehicles, etc. here)
---
Help Us Fight Spam! Type the Numerical Code you see at right, into the empty text box on the left, so we know you are a human. Thanks for your help!


Click Button Below When Done

Please Click Only Once . . . May take up to 30 seconds!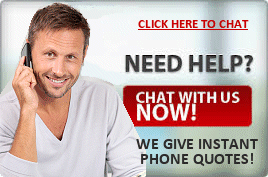 What Some of Our Current Clients are Saying!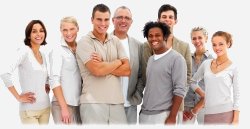 ---

"Great People!"
"I needed an SR22 and got a great deal on car insurance through Flanders Insurance. Even though I don't need SR22 coverage any more, I decided to stick with them, their customer service is fantastic!"
- Larry J.

---

"SR22 Help!"
"Flanders Agency was so helpful and fast. They got me back on the road and helped me find auto insurance coverage I could afford. Thanks again guys!" - Connie B.


---

"Help Has Arrived!"
"I hated my previous car insurance company and I started shopping around. My friend told me about Flanders Insurance, so I gave them a call. They saved me hundreds of dollars and my 17 year old son."
- Curt K.

---

"Friendly Service, Great Rates."
"When my old coverage expired with a different company, I decided to check out the rates at Flanders Agency. They were very friendly, and actually beat out all my other quotes by at least $20 a month. Give them a call, it's worth the time!"
- Jeff T.

---
Look At These Sample SR22 Filing Rates With Flanders Insurance!
26 Year Old Single Male in Columbus, OH, with a DUI on a 2002 Ford F150 and SR22 Filing: ONLY $37.00 PER MONTH!
27 Year Old Single Female, in Zanesville, OH, with an At-Fault Accident on a 2005 Dodge Dakota. Full Coverage and SR22 Filing: ONLY $138.00 PER MONTH!
44 year Old Married Female, in Marietta, OH, with NO Violations. Minimum Liability Insurance on a 2004 Pontiac: ONLY $27.00 PER MONTH!